Rain couldn't stop the 3rd annual Clearwater Beach Uncorked.
Fans of fine foods and spirits came out in droves to mingle under two tents filled with world-class food, wine, and mircobrews. For two days (February 8th and 9th), the Hyatt Regency Clearwater Beach Resort & Spa hosted hundreds of foodies looking for sand, sun, and something to eat. (Those who attended Sunday got an extra serving of sun).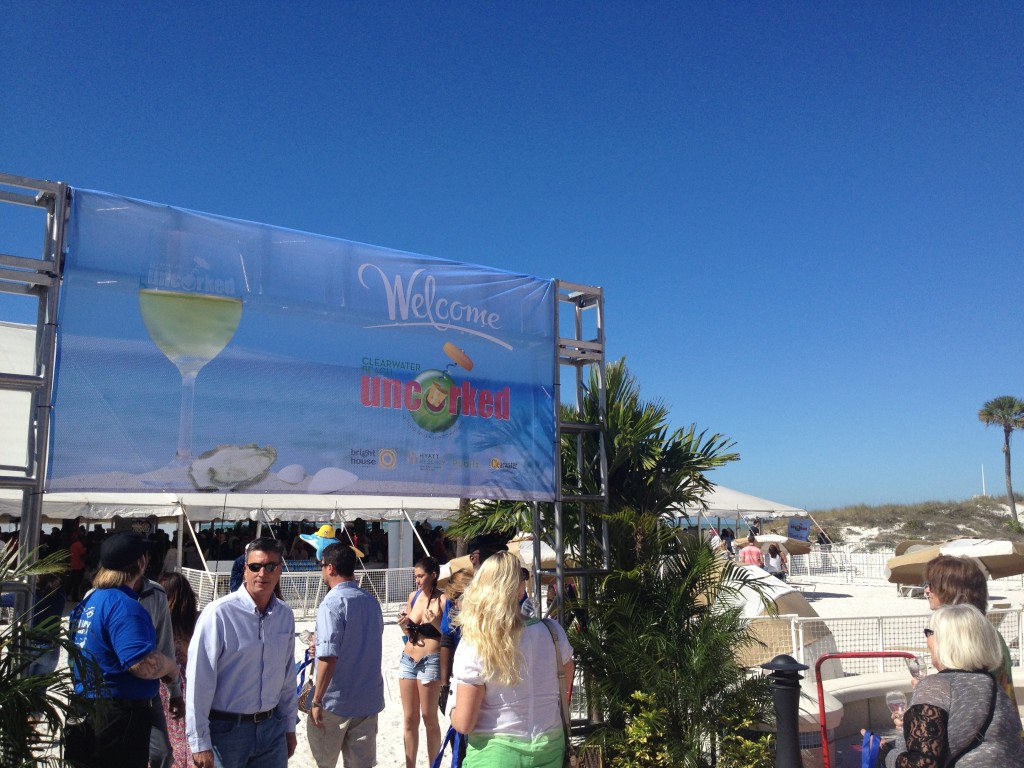 The event, which benefited the University of South Florida School of Hospitality and Technology, didn't disappoint. Attendees mingled with acclaimed chefs, winemakers, spiritproducers, brew masters, and culinary experts while enjoying food and drink from awesome establishments and vineyards.
Restaurants:
SHOR American Seafood Grill
Caretta on the Gulf
Oystercatchers
Crabby Bills
Jimmy Crow's Nest
Salt Rock City
Rumba Island Bar & Grill
Marlin Darlin Key West Grill
Island Way Grill
Wineries:
Rosatello
Rex-Goliath
Milestone
Classical Wines
Dreaming Tree
Island Grove Wine Company
Red Diamond
Chateau St. Michelle
14 Hands
Columbia Crest
Manifesto
Le Mistral
Aviary
Florida Orange Groves Winery
E&J Gallo
Hahn
Jamieson Ranch
Light Horse
Of the dozens of fine foods and drinks at Clearwater Beach Uncorked, I definitely had my favorites.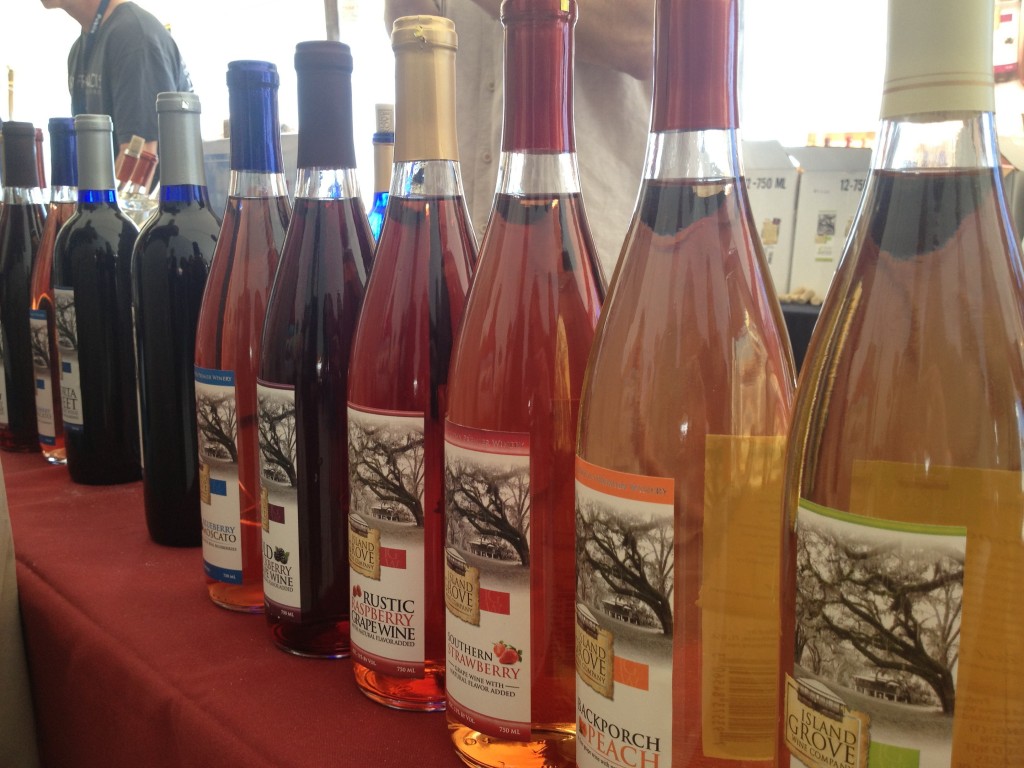 Because I'm a big fan of sweet wine, Moscato is always a favorite. So I was happy to stumble across a specialty Moscato flavor from Island Grove Wine Company. The winery, located in North Central Florida in Alachua County offers a variety of fruit flavored wines, but my favorite had to be the Blueberry Moscato. Muscat grapes blended with ripe, fresh blueberries brought me my favorite glass of the event.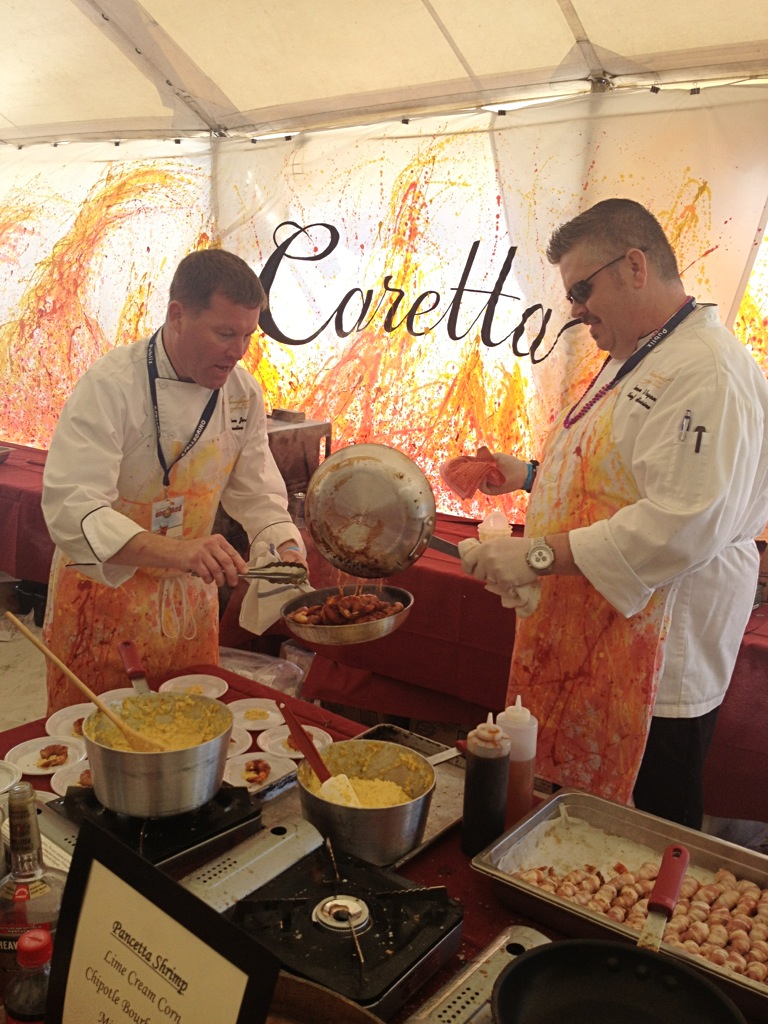 My favorite restaurant from the event also had my favorite booth presentation of the day. The team from Caretta on the Gulf was not only whipping up one of the best bites of the day, they were also throwing high flames from the burner while perfectly preparing their bacon wrapped jumbo shrimp. It was fun to watch and even better to eat. A big win for the Sandpearl Resort restaurant.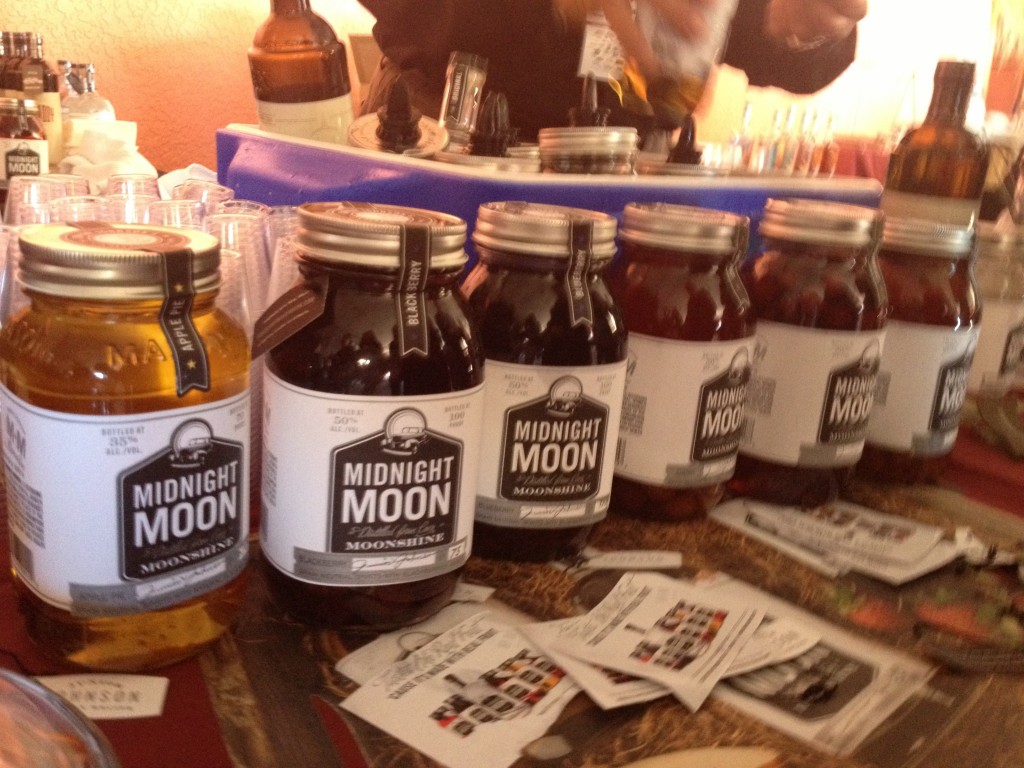 The Spirit Beach Club was packed full of awesome spirits, but my favorite libation had to be the tastes of Midnight Moon moonshine. Made popular by shows like the Discovery Channel's Moonshiners, moonshine is making a modern day comeback. Mightnight Moon is getting it right by riding the wave with classic moonshine styles and a variety of flavors that include an original and apple pie flavor, as well as cherry, strawberry, blueberry, cranberry, and blackberry.
If you didn't make it to the event, you can browse the photos of those who did by searching the following social profiles and hashtags:
And make sure to follow along these social profiles so you don't miss out on this awesome culinary event when it comes back to Clearwater next year.
CBU Cheers!