The change in the Tampa cuisine scene has been drastic in the past couple of years. Once a city of strip plazas, cheap chains, and formula franchises, Tampa never really felt like a foodie city. But that was then.
This is now.
Tampa's food scene has caught up with culinary feats usually only found in bigger cities. We now boast a long list of restaurants where people go not just to cancel out their hunger, but instead to have an experience full of fresh flavors and creative culinary concoctions.
And during the week of August 16 through 30, you can experience it for yourself with Dine Tampa Bay – the official restaurant week of the Bay area.
Visit Tampa Bay, Visit St. Petersburg Clearwater, and the Florida Restaurant and Lodging Association have teamed up with a huge list of area restaurants to give residents and tourists alike a taste of what makes the Bay great.
Order Up
During Restaurant Week, each participating restaurant will offer a special Prix Fixe menu for $25, $35, or $45. The menu will include options for a three course meal. Menus for participating restaurants will soon be available on Dine Tampa Bay's official website.
Dozens of restaurants located in Tampa, St. Pete and Clearwater are participating. But don't get overwhelmed by choices. Dine Tampa Bay offers a restaurant search feature sorted by cuisine and location to match you with the perfect craving buster.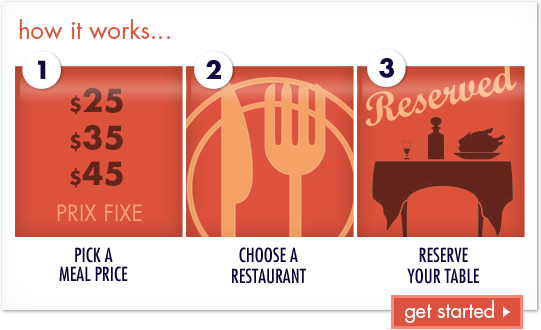 But if searching for a restaurant still feels like too much work, here are our picks for a few Prix Fixe you can't miss.
Datz – The restaurant that paved the way for the booming food scene, Datz is our top pick from the Restaurant Week list. Datz does it all. With dishes from traditional, home-style meals like meatloaf to crazy crafty concoctions like Frito pie grilled cheese, we can't wait to see what Datz delivers. And if you are in the mood for something savory and sweet, Datz Dough is on the list too.

Carmel Cafe and Wine Bar – It doesn't matter which of the three locations you choose from (in Tampa, Carrollwood, or Clearwater), Carmel Cafe and Wine Bar is another can't miss. The chefs behind Carmel Cafe always have something new and exciting to share with specialty seasonal selections so it's safe to say their dish options for Restaurant Week will feature the same savory surprises.
Mise En Place – This restaurant must be at the top of everyone's "I've been wanting to try that place" list. So take this opportunity to try out a Tampa classic that doesn't get nearly enough love from the younger city crowd.
What restaurant on the list can't you resist?