Great minds are booking their trips to Tampa. No, it's not guru spring break — it's Social Fresh East 2013.
For the fourth year in a row, digital marketers, social media members, and major influencers of the online world are coming to Tampa to take part in the social media event of the year. Hundreds will gather to learn, network, and share ideas.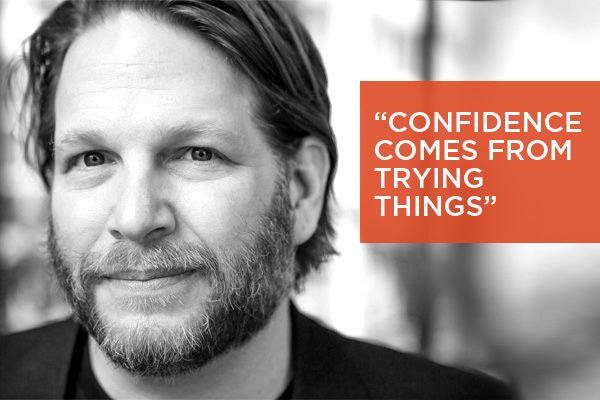 Over 70% of attendees will travel from outside of Tampa and another 10% from outside of the country in order to learn from the some of the best in the industry. If you are in Tampa and in the social media industry, there is no excuse for missing this marketing event. Especially because this isn't your ordinary social media conference.
It's the "Social Media Conference You've Always Hoped For"
1. It Has a Single Track

While most conferences are jam-packed with multiple panels and speakers scheduled at the same time, Social Fresh is a one track road. Everyone at the conference is in the same room, at the same time, learning the same thing. This eliminates missing an event or a speaker and worrying about needing to be in two places at once.
2. There Are No Panels
Instead of placing emphasis on panels, Social Fresh puts all speakers on their own stage. That way they are able to fully focus on the topic at hand. Speakers can put all of their attention into delivering their points without competing for time or attention.
3. The Sessions Are 30 Minutes
More time doesn't mean more learning. Much like TED talks (that are capped at 20 minutes), the speakers at Social Fresh must pack their message in a limited time —- clearing fill-time clutter concepts and making every word count.
4. It's Encourages Group Learning and Networking
Since Social Fresh is about networking and inspiring, the conference is interactive. Among networking opportunities and social breaks, Social Fresh offers Fresh Storm, a group brainstorming competition. Groups of 5-10 teams compete to come up with a social media strategy based on what they have learned.
Who Is Coming to Town: The Speakers We Can't Wait to See
There are 15 speakers total who will take the stage in Tampa. This is the must-not-miss list.
Chris Brogan, Author/Marketing Consultant/SEO & President of Human Business Works
Brogan's speech, "The Impact Equation: Are you making things happen or just making noise?" based off the bestselling book he co-wrote "The Impact Equation" will be an insightful look at the amount of chatter going on in the social media world. More importantly, it will discuss how to be heard in the sea of voices.
Jay Baer, Digital Marketing Strategist/Founder of Convince and Convert
Baer has provided tips and strategies to over over 700 companies during his time as a consultant. He will share his tips on marketing to make sales during his presentation, "Youtility: Why Smart Companies are Helping, Not Selling."
Ted Rubin, Chief Social Marketing Officer at Collective Bias
It is not surprise that Rubin who is known in the social world for having an "enthusiastic, energetic, and undeniably personal connection to people" puts a value on relationships. During his presentation on "Content Creation Is The Ultimate Fan Advocacy," he will discuss how relationships are the new currency.
Chris Tuff, SV & Director of Earned and Emerging Media at 22squared
Tuff knows what it takes to elevate a social media presence. He took Buffalo Wild Wing from 50K to 5 million fans and Baskin Robbins 400k to 5.6 million. He will share what he knows about building a strong and engaged fan base during his speech, "Breaking through the clutter: Using content, analytic and paid to achieve ROIsquared."
Jason Keath, Founder & CEO of Social Fresh
Social Fresh's own Jason Keath will take the stage to deliver a "dump of everything in our brains from the last 3 months to 3 years." During "50 Social Media Case Studies in 30 Minutes," Keath will share real life examples of social media in action.
Event Information
What: Social Fresh East 2013
When: April 18 and 19
Where: Doubletree by Hilton Hotel in the Tampa Airport (4500 West Cypress Street, Tampa 33607)
How to Go: Register now at Social Fresh Conference
About Social Fresh
Through training guides, webinars, videos, eBooks, blog posts, and two annual conferences, Social Fresh provides full scale lessons and education on all things social media. Social Fresh aims to educate and inspire people to create better business through social platforms.  You can find them on Facebook , Twitter, and at www.socialfresh.com.