Hulk Hogan is as much a staple of Tampa Bay culture as The Rays, Gasparilla and Cuban sandwiches. He's constantly in the news and at least one of your friends has seen him around the Bay area riding his motorcycle or toting his arm candy to some hot spot. So it only makes sense that he ride that fame wave right into Rocky Point.
On New Year's Eve, Terry Bollea, known to us as the flashy red and yellow Hulkster, opened Hogan's Beach – an upscale, beach culture bar and grill.

"Everyone knows I'm a maniac about the beach, great food, good people, and entertainment that brings everyone together for a good time, so to open a place that encompasses all of that in one location, I'm proud to call it my beach– Hogan's Beach," said Hogan.
Hogan's Beach replaced the Rocky Point Crabby Bills capitalizing on a great location that caters to both the Pinellas and Hillsborough crowds.
Combining beachside fun – outdoor concerts, volleyball courts, tiki bars and bonfires with good food – steaks, chops, and sushi, Hogan's is a new Tampa destination spot  — especially since the odds of seeing the Hulk in person are pretty high. Follow Hogan's Beach on Facebook for alerts when the Hulk is in the house.
When to Go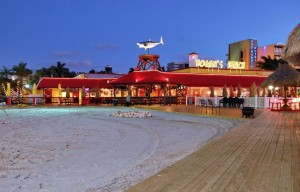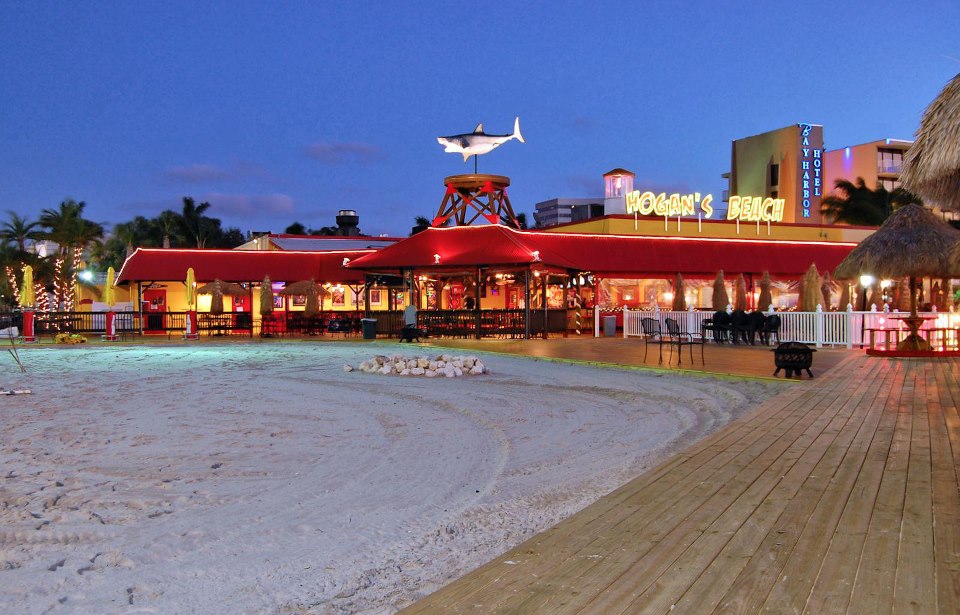 Mondays and Thurdays are Hogan's Beach Wrestling Parties. From 7-10 PM, the "Mouth of the South" Jimmy Hart hosts the event which features different professional wrestlers every week including special appearances by the Hulk himself.
Hogan's Beach Wrestling Parties also include bonfires and mechanical shark rides.