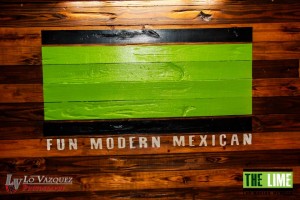 A few months ago The Lime announced that they needed to change their name.
Unbeknownst to them, another company had trademarked the name "The Lime" which required the establishment to find a new name for their popular SoHo restaurant and bar.
The Lime saw this as the perfect opportunity to bring their customers closer to The Lime by giving them the chance to rename the modern Mexican restaurant.
"Rename The Lime" offered a $1,000 gift card to Ciccio Restaurants to the person who could come up with a replacement for the Tampa household name.
On New Year's Eve, the restaurants formerly known as The Lime unveiled the new name.
What do you think of The Green Lemon?