Mark your calendar – The Hyde Park Santa Pub Crawl 2012 is Saturday, December 15th starting at 6pm.
For anyone new to Santa Pub Crawl, here is the rundown:
Wear your favorite holiday outfit. This could be a themed Santa (Darth Vader Santa, Sexy Santa, Beach Bum Santa), a reindeer, a present, an elf, etc. Be creative! Equipped in our Santa suits we will be pub crawling through the streets of Hyde Park, caroling at local establishments, and spreading Christmas cheer.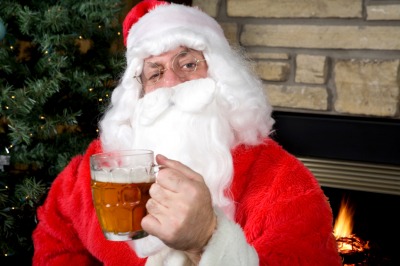 Participants will be asked for a $10 donation for your carol sheet and official 2012 Santa Pub Crawl koozie. All proceeds will benefit the Pediatric Cancer Foundation (pcfusa.org). The Pediatric Cancer Foundation exists to raise money to fund pediatric cancer research. Their focus is to fund research to find less toxic, more targeted treatments which will lead to the elimination of pediatric cancer worldwide. Many people are not aware that the funding of pediatric cancer research is limited, due to the fact that pharmaceutical companies are unable to profit from the research and development.
So come out, dress up, have fun, and support at great cause.
This is an open event so feel free to forward this invitation to your friends. The more the merrier! Meeting time and place, route information, and other details will come via message closer to the event date. Look forward to seeing everybody.