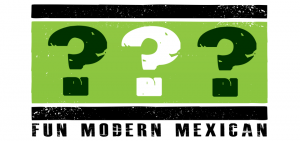 Hearing the phrase "Headed to The Lime" is soon to be a thing of the past in South Tampa.
The beloved SoHo Modern Mexican restaurant and bar will soon change their name. After learning that a large national chain trademarked the name, The Lime will have to give up it's label.
But this isn't all bad news.
The Lime is using this as an opportunity to reach out and connect with their customers. They are going to let one of their biggest fans rename The Lime.
The Lime has started www.renamethelime.com, where patrons can submit their ideas for the new name all for a chance to win a $1,000 gift card to Ciccio Restaurants.
"We encourage you to visit our website for inspiration- check out our food and drink menus, watch the videos of our events and antics, and help us come up with an awesome new name for our spot that captures fun, modern, delicious, nutritious food and amazing drinks!" said Lime manager Matt Lanza.
The winner will be announced at a renaming party which will include an open bar and new name unveiling. We will have the details for the party when they become available.
All ideas must be submitted by Noon on Monday, November 26th.