It's about to get a little Cirque in St. Petersburg.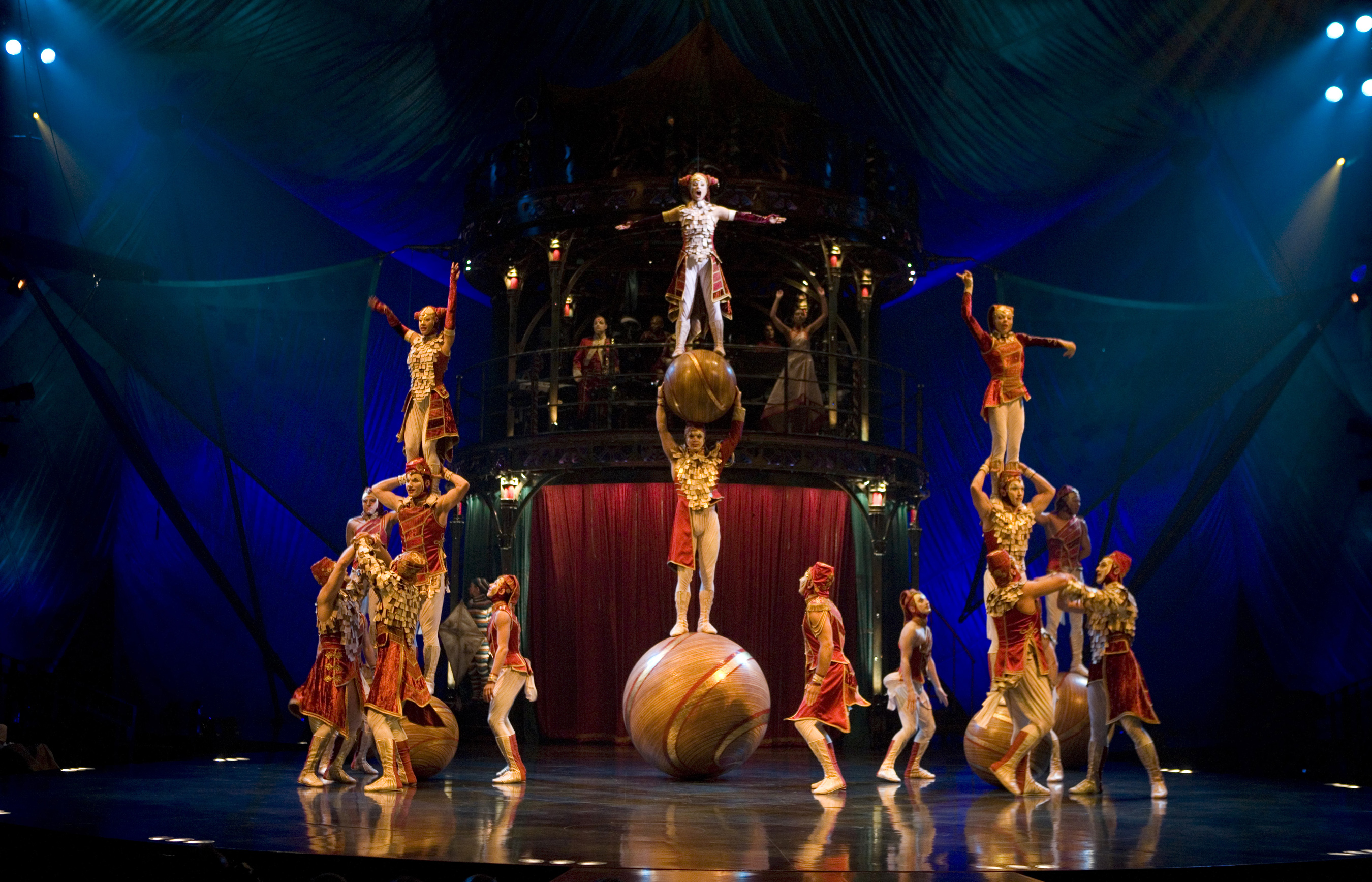 The internationally renowned Cirque de Soleil is bringing the big top to the Bay for 30 nights of amazement and awe.
Combining the forces of traditional circus elements – classic acrobatics and clowning – Cirque de Soleil Kooza is an amazing spectacle that stretches the limits of human performance and the power of humor.
Set in an electrifying and exotic world of wild colors and powerful music, Kooza takes audiences on a ride of laughter and thrill, smiles and chills. The entire show set under a traditional circus big top is "fun and funny, light and open."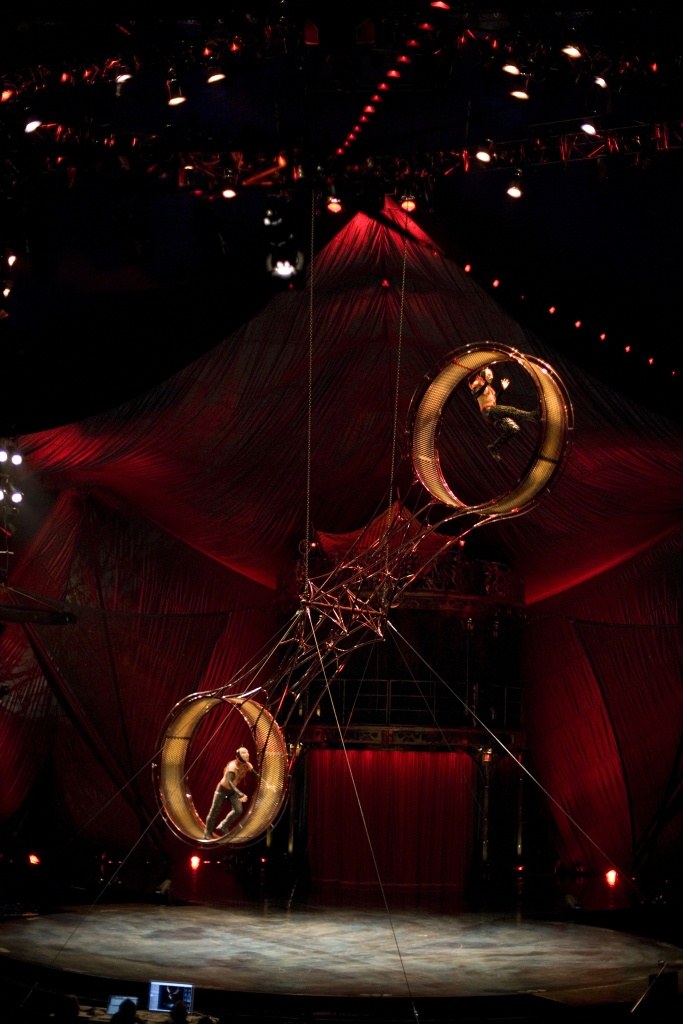 Producers chose the name Kooza, which is derived from a Sanskrit word meaning "box," "chest," or "treasure," becuase the entire show is designed to be a  "circus in a box."
The story follows the main character, The Innocent as he encounters an array of comical characters such as the King, the Trickster, the Heimloss, the Pickpocket, the Obnoxious Tourist, and his Bad Dog and wild acts such as: Charivari (human pyramids), Balancing on Chairs, Hoops Manipulation, High Wire, Contortion, Teeterboard (boards that launch performers up to 30 feet in the air), Solo Trapeze, Duo Unicycle, and the Wheel of Death.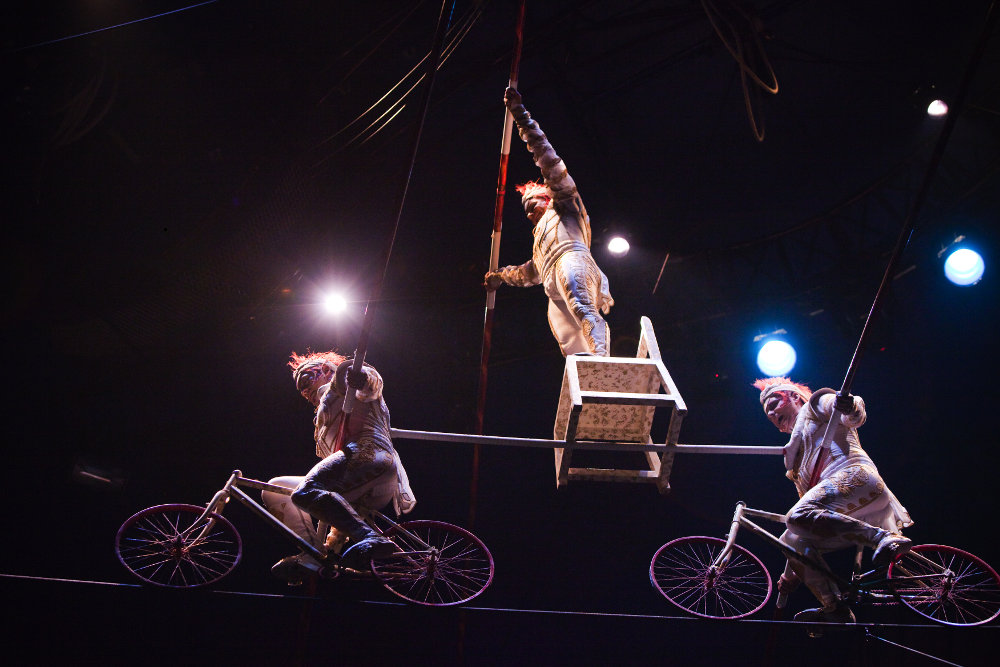 Show Information
There are over thirty performances spread out from November 9 – December 9. Ticket prices range $143.50 – $33 and are available online. Show location is Tropicanan Field: 1 Tropicana Dr. St. Petersburg.
About Cirque du Soleil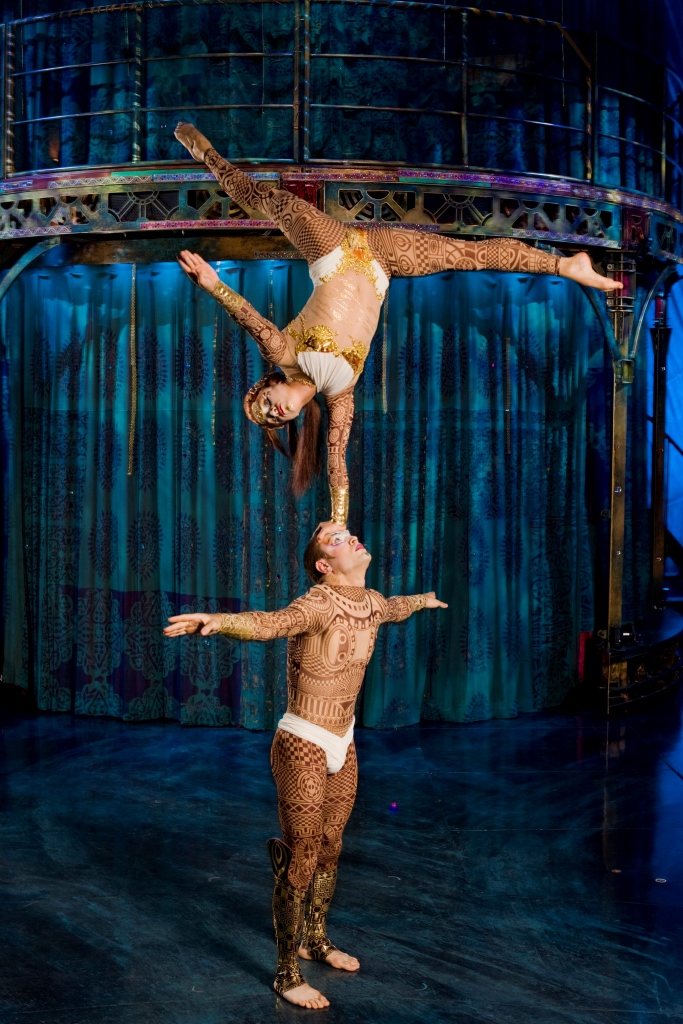 From a group of 20 street performers at its beginnings in 1984, Cirque du Soleil is a major Québec-based organization providing high-quality artistic entertainment. The company has 5,000 employees, including more than 1,300 artists from more than 50 different countries.
Cirque du Soleil has brought wonder and delight to more than 100 million spectators in more than 300 cities in over forty countries on six continents. Cirque du Soleil International Headquarters are in Montreal, Canada.
All Photos Provided by Cirque de Soleil