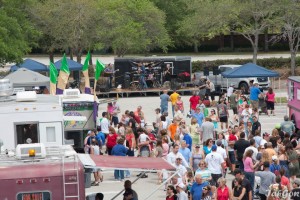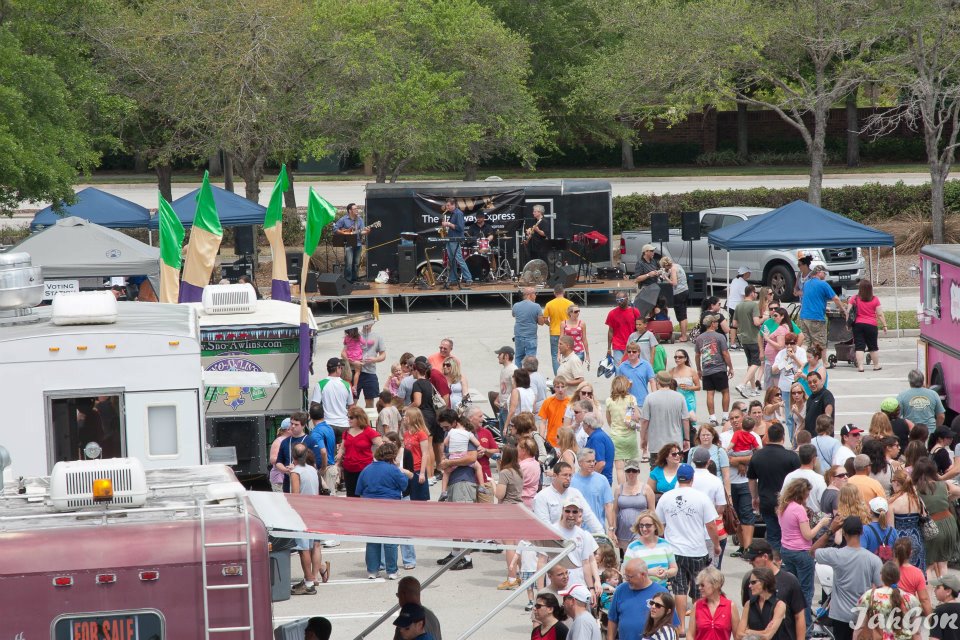 Over 40 food trucks from all over the state are coming to Channelside on Saturday, October 20th to wage war in attempt to win one of five prestigious food truck titles.
The free event will feature live music and entertainment, a beer and wine garden, and gourmet food trucks serving culinary delights from Latin, Fish & Chips, BBQ, Gourmet Cupcakes and everything in between.
In March, Oviedo hosted the inagural Food Truck Wars and welcomed over 30,000 people to the event. Tampa hopes to have the same massive event impact.
Event Schedule
4:00 – Opening of event. Musical entertainment provided by  Clear Channel
5:00 – First Round Eliminations
7:00 – Second Round Eliminations
8:30 – Awards Announced
10:00 –  Wrap
Awards Categories
Culinary Chef Off
Largest Single Food Item
Delectable Dessert
Top Food Sales
Peoples Choice Award ($500 cash prize)
The Sunset Optimist Club and Wesley Chapel Optimist Club will be at the event working along with the shows promoters to raise money in support of its local charities. At the inaugural event in March 2012, food trucks and foodies donated over $3,000 through the Oviedo Optimist Club.
"Food Truck Wars was an amazing experience" said Liz Otts, President of Food Truck Crazy, Inc. "And Food Truck Wars Tampa will be event better.
Event will be held at 1105 East Twiggs.