Rendering of Possible Ray's Stadium in Channelside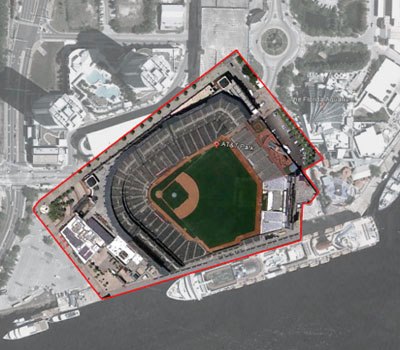 Developer Joel Cantor thinks that a 33,000 seat stadium could fit in Channelside. This rendering shows what it would look like if a park of similar size, AT&T Park, the San Francisco's Giant Baseball Stadium was placed in Tampa.
Crabby Bills at Rocky Point is definitely about to undergo some changes, but what kind of changes are up in the air. Word on the street is that the resturant could be a part of a plan to bring in Hulk Hogan and a reality film crew.
Don't Ride the Manatees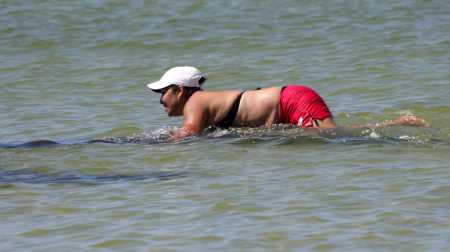 Via Tampabay.com
If you bump into a manatee in the water and you feel like latching on to go for a ride, think again. This woman was caught catching a ride on a manatee and the police aren't too happy about it. "Go ride a Jet Ski. Don't use animals," the sheriff said.
Cru Cellars wine bar located on 2506 S. MacDill is expanding and adding a 35 seat wine garden. After the grand opening on October 11, guests will be able to reserve the wine garden space for private parties and events.
No More Subs on Swann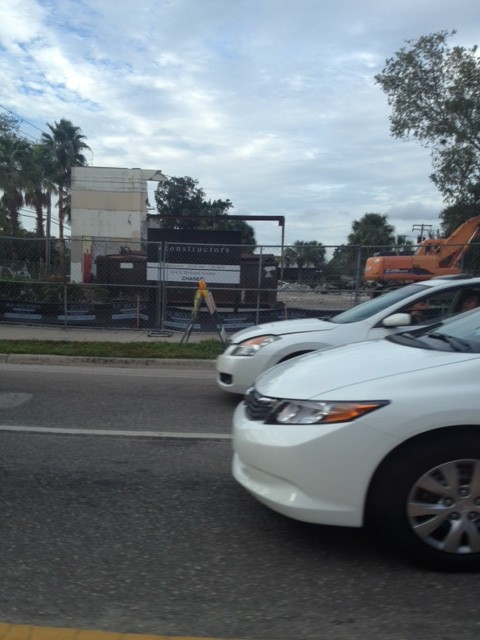 The corner of Swann and Howard saw its first big change about a year ago when the Blockbuster went bye bye. Now, another major change in the landscape, the building that also housed a Subway and dry cleaners has been demolished to make way for a new Chase Bank.
From Boyz II Men to Marilyn Manson, October is bringing a wide variety of music events to the Bay Area. Our pick of the month – The Avett Brothers at the Clearwater Jazz Holiday which happens in Coachman Park Thursday October 18-21. Avett Brother play on the 21st.
About City Six
The City Six features Tampa's six best images, videos and stories from the week. Check out past posts from the City Six.