You know the famous names. You drive on them. You celebrate them. You visit their parks and cities. But what do you really know about the people behind the names?
Many Tampa events and locations are named after famous, successful and legendary influencers of our Bay area. Ever wonder why?
Who was Dale Mabry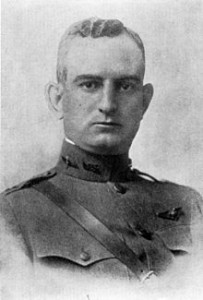 The famous American World War I aviator Dale Mabry (1891-1922) was successful airship pilot and captain in the US Army. Mabry tragically died while piloting an Army airship that malfunctioned during flight. Although the crash was the biggest aeronautical disaster of its time killing 34 people, Mabry was praised for his bravery as he was able to make an emergency landing allowing some of the passenger to jump from the plane before it crashed. The highway was named after Mabry as it was built to connect two major aviation locations – MacDill Air Force Base and Drew Field Municipal Airport.
Who was José Gaspar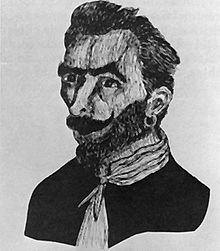 Jose Gaspar (c. 1756-1821) served in the Spanish navy before becoming the famed pirate often referred to as the "last of the Buccaneers." Gaspar spent almost 40 years amassing a huge collection of treasure by both raiding the west coast of Florida and kidnapping woman for ransom (often holding his prisoners captive on Captiva Island). The pirate, who renamed himself Gasparilla, is said to have died by his own hand after his ship was attacked. Rather than be captured by his enemy, legend has it that Gaspar tied an anchor around his waist and leapt from the bow shouting, "Gasparilla dies by his own hand, not the enemy's."
Who was Curtis Hixon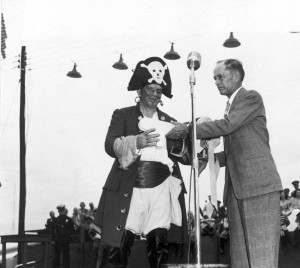 The name on downtown's waterfront park belongs to the former Tampa mayor, Curtis Hixon (1891 – 1956) who was in office from 1943 to his death in 1956. Hixon is one of Tampa's most well-known mayors because he took over the city at a very troubling time. At the time of his inauguration, the city was rampant with prostitution, venereal disease, illegal gambling and a demand for more city services. Hixon readjusted the tax structure and found a way to pull the city through its troubling time and jump start Tampa's path to prosperity.
Who was Vicente Martinez Ybor

Most well-known for being a cigar manufacturer, Vicente Martinez Ybor (1818-1896) was a Spanish immigrant responsible for bringing major industrialization to Tampa in the early 1800s. In addition to starting the city's cigar industry, Ybor also started companies in gasoline distribution, street paving, street car lines, and insurance. But Ybor's biggest accomplishment was not building a place for people to work, it was building a place for people to live. Ybor created a community for his workers by building housing developments, theaters and wellness facilities in the neighborhoods around his factories.
Who is John Sykes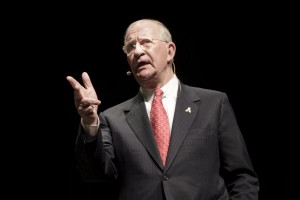 One of the most prominent business men in Tampa, John Sykes is the founder of Sykes Enterprises. With the headquarters located at 400 North Ashley in the Rivergate (or Beer Can) Building, Sykes Enterprises provides business process outsourcing services, such as technical support and customer service to Fortune 500 companies around the world. Sykes has over 51,000 employees working in 25 countries but has continued to support Tampa. To date, Sykes has donated $38 million to the University of Tampa – which is why the College of Business building was named in his honor.
Who was D.P. Davis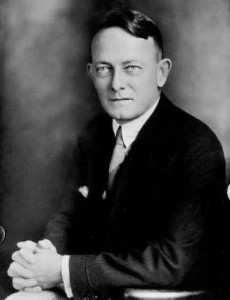 D.P. Davis (1885 – 1926), a Tampa native and developer (who made major money in the Miami boom), saw a part of Tampa that was invisible to everyone else — because it wasn't really there. For $350,000 Davis bought a portion of land near the mouth of the Hillsborough River and initiated the development a group of islands. After dredging nearly 89 million cubic feet of sand from the bay, Davis finally had 834 acres of islands known as Davis Islands. Originally built to be a resort community, Davis Islands ultimately became the residential community that it is today.
Who was Henry Plant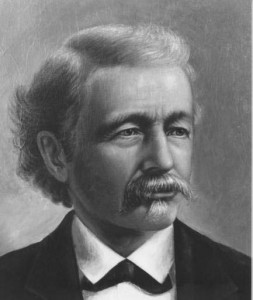 Although most know Henry Plant (1819 – 1899) as the hotel tycoon responsible for building the iconic, minaret-encrusted building now a part of the University of Tampa, Plant was most well-known for his work in the railroad industry. Plant is responsible for building most of the railways on the west coast of Florida. His hotel, the Tampa Bay Hotel – a lavish resort that cost over $3 million to build in 1891 – was constructed in attempt to develop the west coast of Florida so travelers would have a reason to use his newly constructed railroad lines.
Who was Courtney Campbell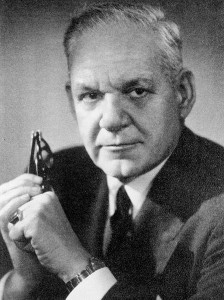 Missouri native Courtney Warren Campbell (1895 – 1971) had a wide variety of occupations that included US Army Second Lieutenant, lawyer, assistant attorney general, citrus grower, banker, land developer, and Florida State Road Board member. While Campbell wasn't involved with the initial construction of the Causeway in 1927, Campbell was responsible for the road's reclamation in 1948. Campbell spearheaded repair and beatification efforts that are the reason why the road that connects Clearwater and Tampa is an official scenic highway.
Who was Howard Frankland (not Franklin)
It's no surprise that Howard Frankland (1901-1980) was the mastermind behind a bridge that is one of the most traveled roadways in the Tampa area. Frankland, the son of a horse buggy seller and founder of Pioneer Tires, spent most of his life around transportation. The Tennessee native who moved to Tampa in 1925 was also successful in other aspects of business and acted as a banker as well as founder of a rubber company. But Frankland really left his mark on Tampa in the 60s when as a member of the Florida State Road Board, he suggested the development of a bridge connecting Tampa and St. Pete – often mistakenly referred to as the Howard Franklin bridge.
—
Their names have been left on Tampa buildings, streets, islands, parks, and parades as a homage to their legendary and successful lives. Now you no longer have to wonder about the faces and the stories attached to Tampa's most well-known places.