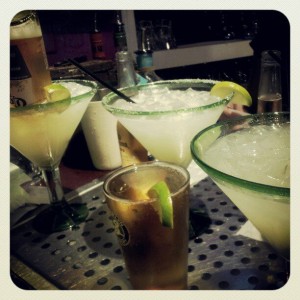 Cinco de Mayo in Tampa is almost here.
MacDintons – 5:00 pm. Free Sombrero's to the first 100 people! Jalapeno Eating contest. $15 Open Corona bar from 5-8 PM.
The Lodge – 5:00 pm. Wear your Sombrero and receive you first drink free. $2 Jello Shots, $3 Coronas, $4 Margaritas, $5 Margarita Pints. Live DJ.
The Lime –5:00 pm. Giant Burrito eating contest, Salsa Dancers, Stilt Walkers, the famous Nacho Libre, DJ's and much MORE!$ 3 Corona, Corona Light Cans, $4 Corona, Corona Long Necks, $5 Loaded Coronas, $4 Diosa and Diosa flavors, $6 Margaritas.
Save Money On Cindo de Mayo
On May 5th, all Half Off Depot customers can save an additional 25% by using the promo code CINCO25 at checkout. And since you already get half off of everything, this additional 25% makes everything seriously inexpensive.
Right now they have over 400 deals for the Bay area that range from restaurant gift certificates to Mother's Day Flowers to magazine subscriptions to Egyptian sheets.
So make time to do a little online shopping before heading out to do some in life celebrating.