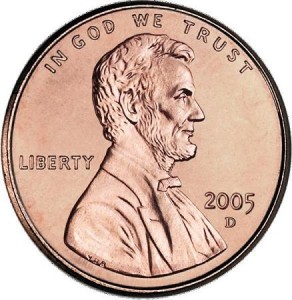 Join MacDinton's for their 2nd Annual Presidents' Day celebration – Drinkin' With Lincoln.
No, that doesn't mean that a tall, bearded man in a top hat will be escorting patrons on Sunday, but it does mean that Lincoln's face will be all over the place.
From 7pm until 11pm on Sunday, February 19Th, you can order a drink – or 10 – and get the chance to the drinks all for free. Simply call a penny heads or tails. Call it right and the drinks are free. Call it wrong and you pay full price.
All draft beers, Corona and Corona Lt bottles, house and call level liquors, house wines and  featured Johnnie Vegas shot made with Herradura Tequila will all be included in the special game.
So celebrate President's day like our fore fathers' intended it – making bets with booze.